Started our July 1st celebrations with a red and white breakfast...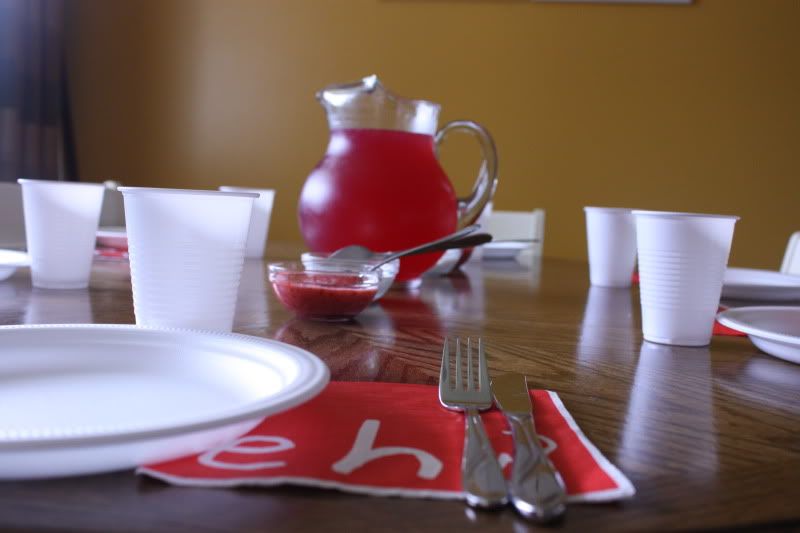 *please click pictures to see full size and greater details*

I used the Maple Leaf pancake mold to "emboss" the pancakes this year...it takes waaaay too long to make enough pancakes in the mold itself for a family of 6!
cover them with pureed strawberries and cool whip...yummo!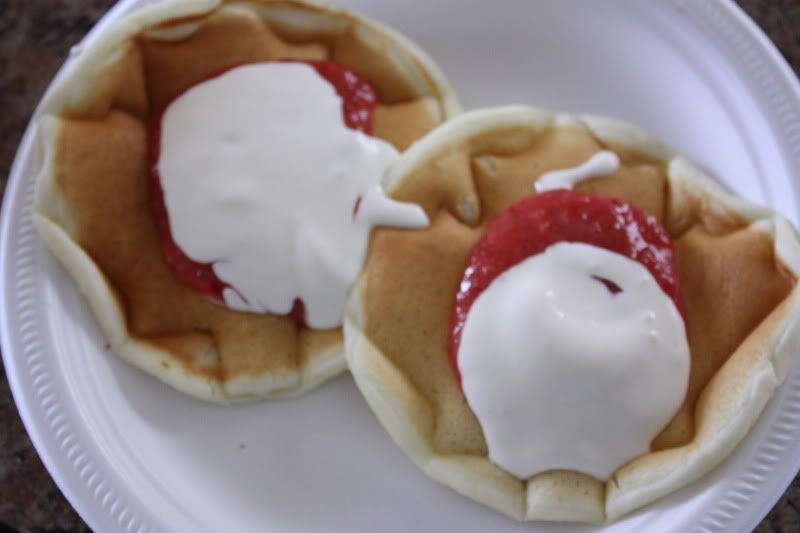 After breakfast, we headed off to the parade on main street...no pics this year as I just wanted to sit and watch (besides, it's pretty much the same from year to year here)
Came home to put the finishing touches on the food and decorations for the gathering we were hosting (it's our turn once every 3 years as we rotate with 2 other families)
These are home made marshmallows...no, I am not kidding...I made them from scratch! Did you know you could do that? I had no idea till last year. The lady of the house we were at only had rock hard ones to make s'mores with and commented that she had seen/read you could make them from scratch. I came home that night, googled and found a recipe..been saving it for a whole year so I could make them. They are soooo good! They don't taste anything like a store bought one...which according to all who ate them...that's a good thing!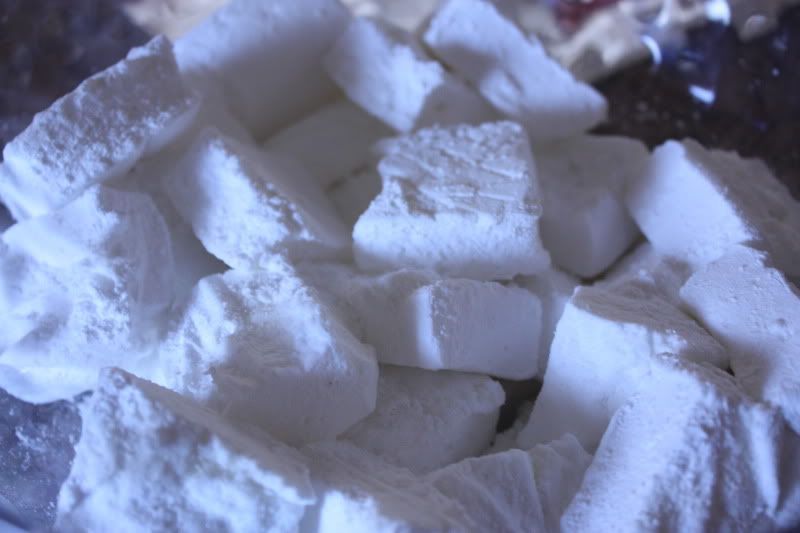 These cute cupcakes were dessert...found this recipe on the
Canadian Living
website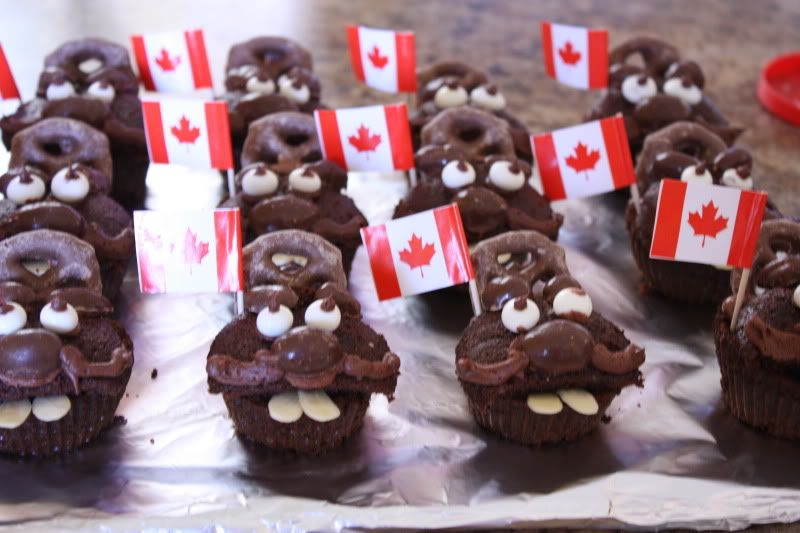 I adapted mine a little as I couldn't find everything they listed. I still think they turned out pretty cute...and delicious!
Just some snap shots of the back yard...
this little guy is supposed to hold a picture but I thought he made a great napkin weight. Had a moose one on top of the beverage dispenser holding a "Raspberry Lemonade" sign so people knew what they were drinking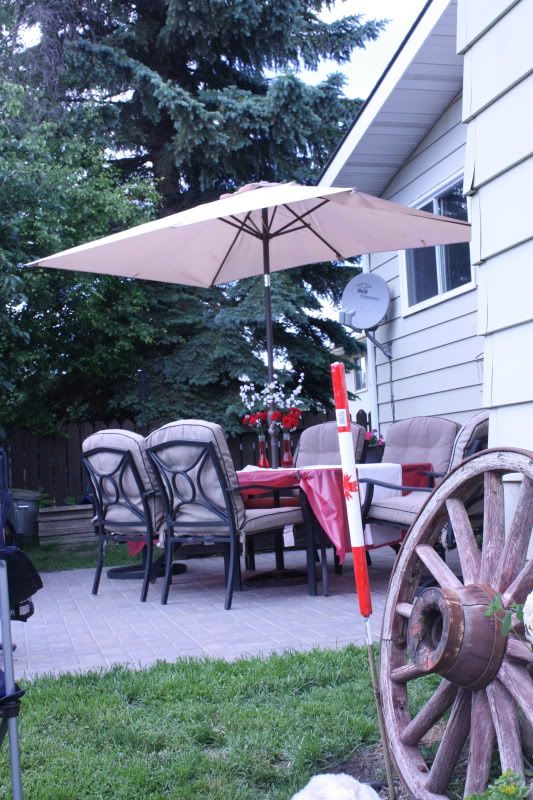 changed out the flowers on the table once it started getting dark for these...glow in the dark flags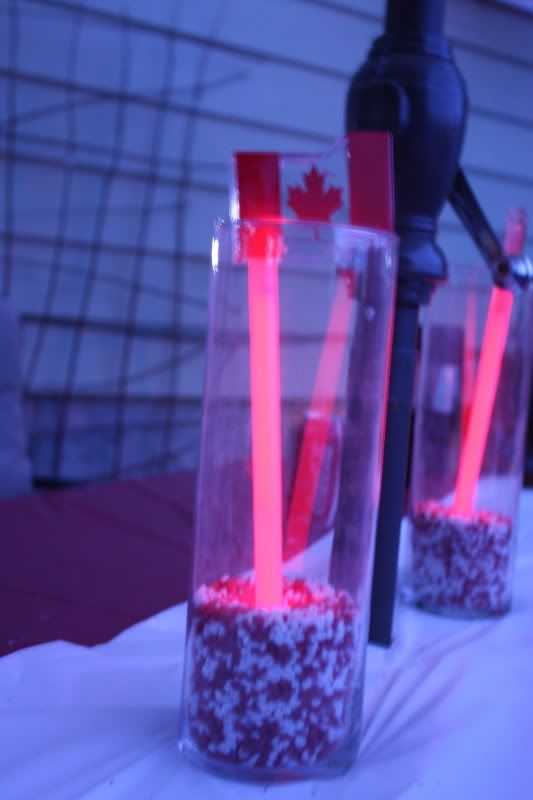 and of course...no Canada Day is complete without fireworks...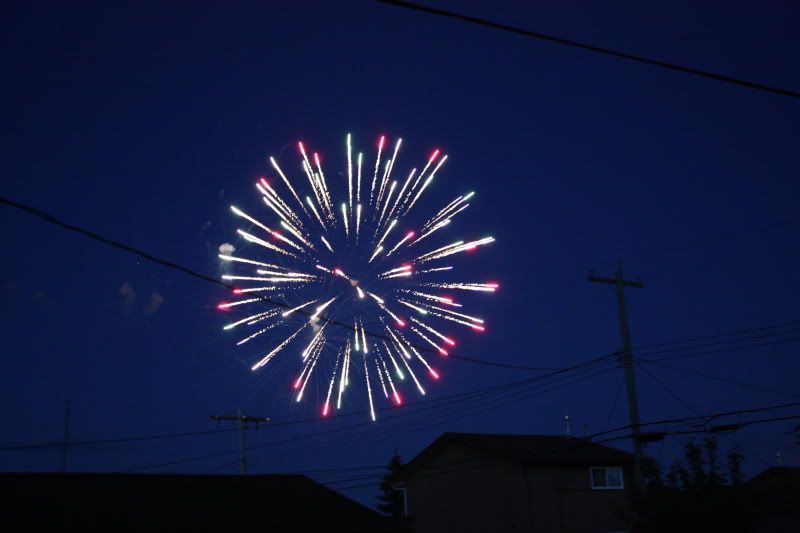 How'd you celebrate being Canadian?